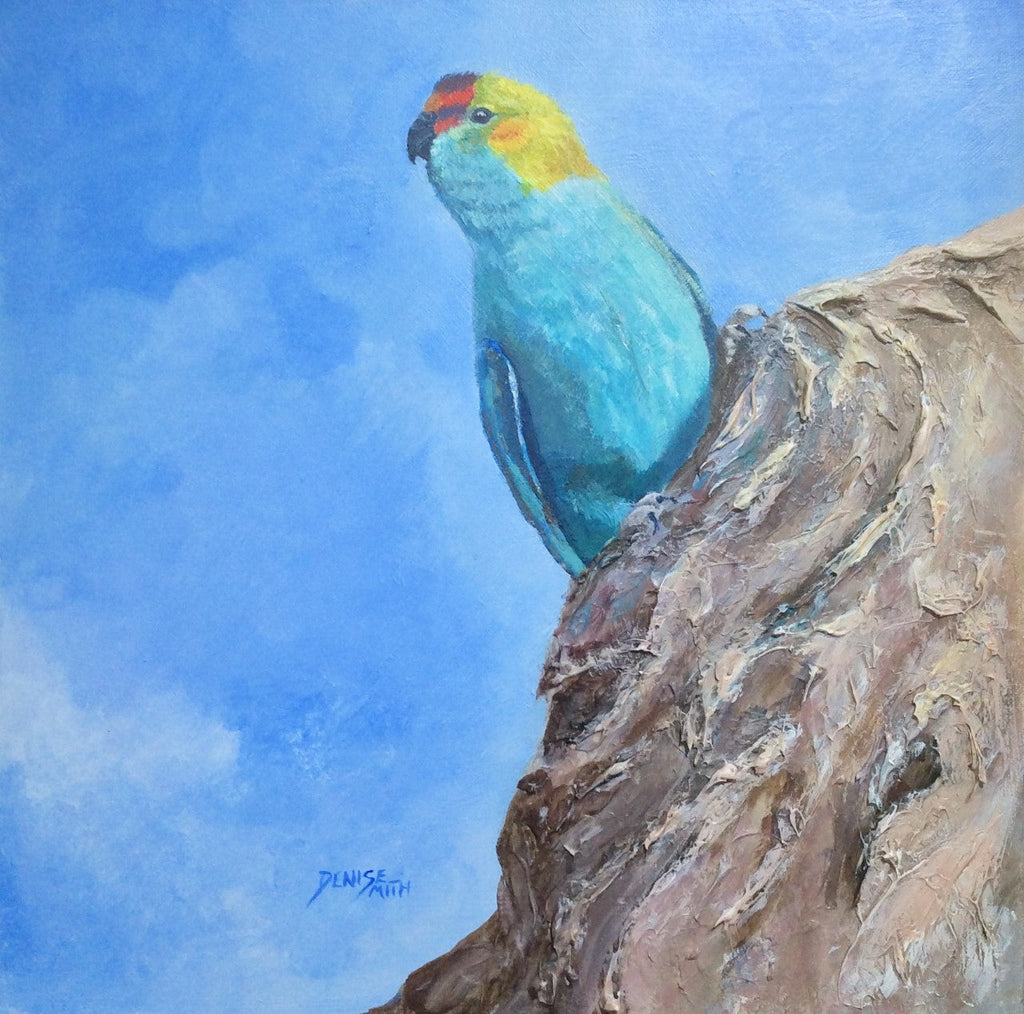 Purple Crowned Lorikeet, Denise Smith Original Artwork
$330.00
Acrylic on canvas 40cm x 40cm
Healesville artist Denise Smith describes herself as a Realist painter driven by her love of indigenous and exotic animals.
Using acrylic, ink, watercolour and oil on canvas she's not afraid to combine her media to create her extensive testimony to nature. 
Her hand deftly highlights the life force, colour and texture organically presented by her subjects. 

Intensely prolific and esteemed by her peers Denise frequently exhibits at regional shows in the Yarra Valley. 

At MALKA Studio Healesville we recently sold her behemoth The Wave", a boldly kinetic revelation in mixed media of colour and texture that formed itself with no intention save a sweeping arm. 
"Proud Mary" heralding this exhibition of Nature Unframed, also presented itself from a playful exploration of purple ink and acrylic. 
Nature is the hero of the Denise Smith oeuvre. Humans are rarely depicted and when included, are represented in diminutive relationship. An afterthought for a dab of realism. But I think there's more to it. Her fidelity stirs within us our profound communion with the natural world, urging us to agitate for conservation. 
We have 30 paintings, a couple of dozen small works, and a smattering of reproductions on display at MALKA Studio Healesville, 206 Maroondah Highway until 28 April 2019. All available for purchase.