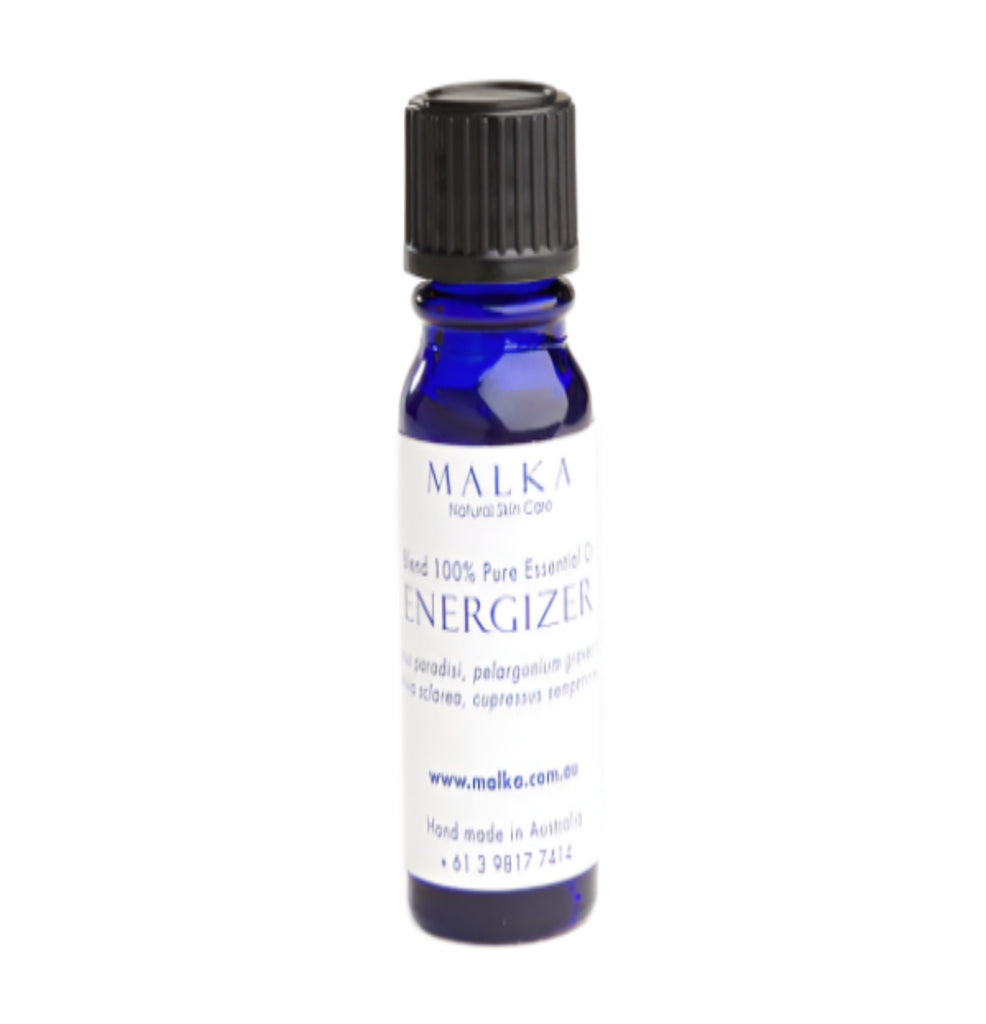 Energizer 100% Pure Essential Oil Blend - aromatherapy blend which may help detox and treat symptoms of pms & menopause
$40.00
Hints of citrus and geranium leaf create a fragrance that clears your head and gets you going. Essential oils l00% pure: pink grapefruit, geranium, cypress and clary sage.
Good to use in the morning, for jet lag, when showering after exercise, as a cellulite rub, or for hangovers and detox.
For use in oil burners,  massage oil, personal perfume,  add a few drops to a bowl half-filled with warm water and to dried flowers and herbs for a pot pourri. A few drops placed onto a hanky and tucked inside forearm sleeve may help with symptoms of pms and menopause.
Use with care directly on skin. 
Not recommended for use during pregnancy.
Keep out of reach of children. 
Companion cream: Invigorate organic jojoba hand and body cream is infused with Malka's Energizer essential oil blend to encourage clarity of mind; stimulate metabolism, lymphatic drainage and skin-cell regeneration. Excellent pick-me up after long distance travel. Ingredients include: organic jojoba oil, organic shea butter, vegetable wax