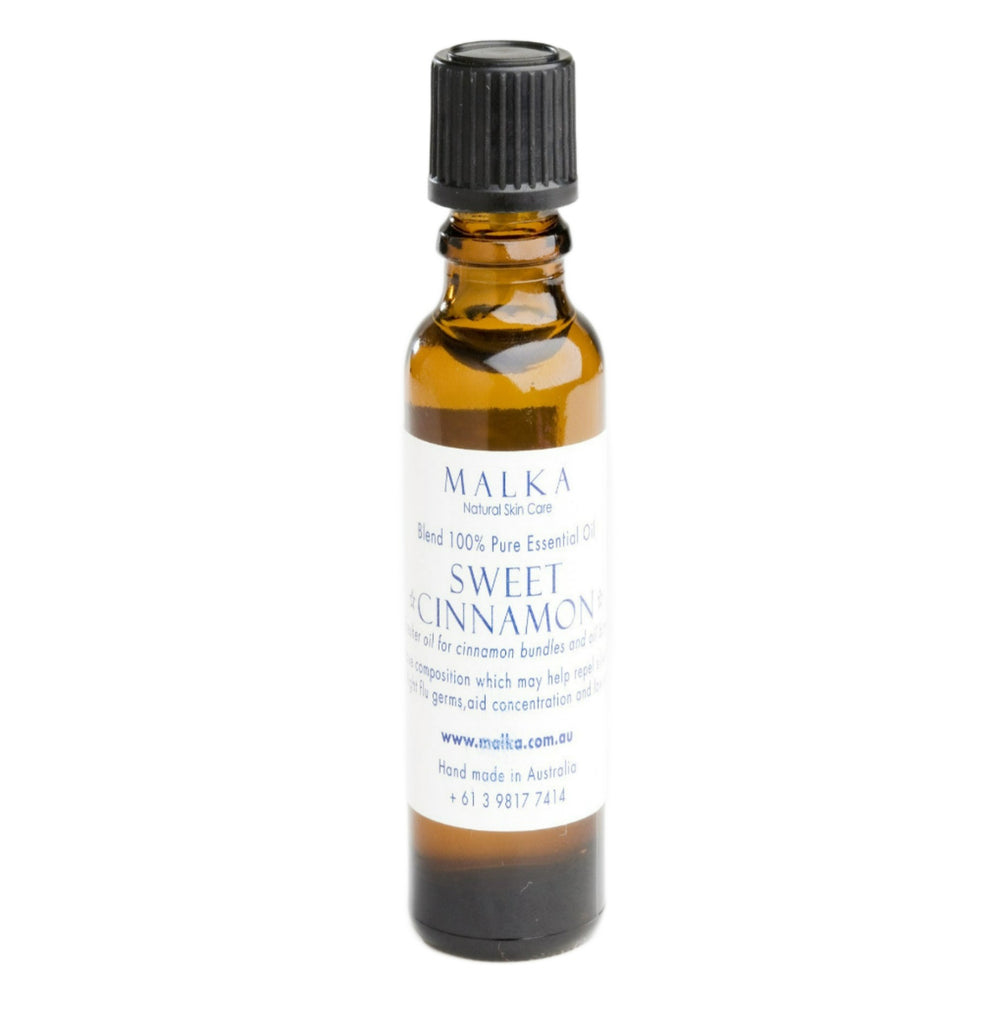 Sweet Cinnamon 100% Pure Essential Oil Blend 30ml
$40.00
To replenish your bundled cinnamon quills:  put bundle into a plastic bag and shake a few drops on to your quills. Tie the bag and keep sealed for 48 hours to allow the fragrance to cure.

To diffuse in an oil burner: fill dish with warm water and add 3-5 drops.
To use as a perfume - place a few drops onto a hanky and tuck into a non-favored pocket.
NOTES: Avoid contact with skin.  Keep out of reach of children. Do not put your quills on precious surfaces.